Time to get this Holiday Hop of Goodies going! For the next 2 weeks I will be posting holiday skinny mini recipes, crafts, decorating ideas, giveaways and more! Today I am going to share with you a cardboard advent candy wreath. Kids will love taking one piece of candy off the cardboard Adventwreath each day during Advent. My son has enjoyed having this up at our house.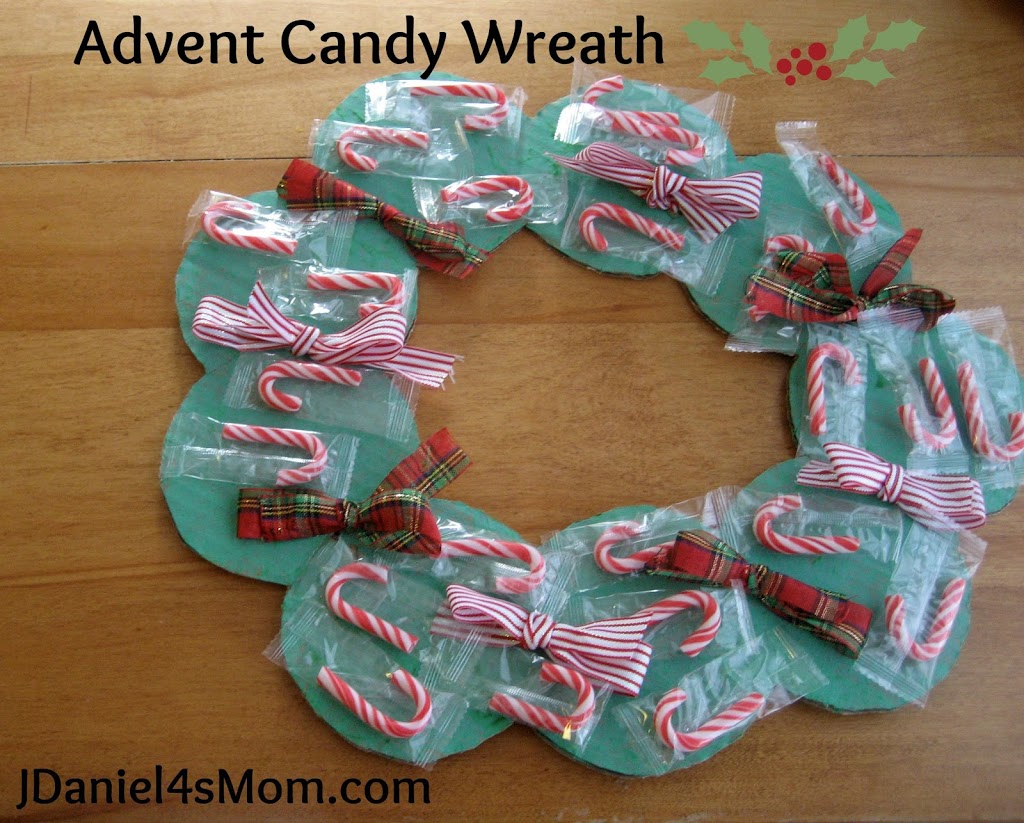 We made an Advent candy wreath out of an old cardboard box. A plastic lid was used to trace the circles that make up this wreath. We just overlapped the circles until we had connected the first to the last. Cutting out cardboard isn't easy. I used an X-Acto knife to cut out the wreath and then scissors to trim off the rough edges. If you have access to thin cardboard , it would be much easier to cut out.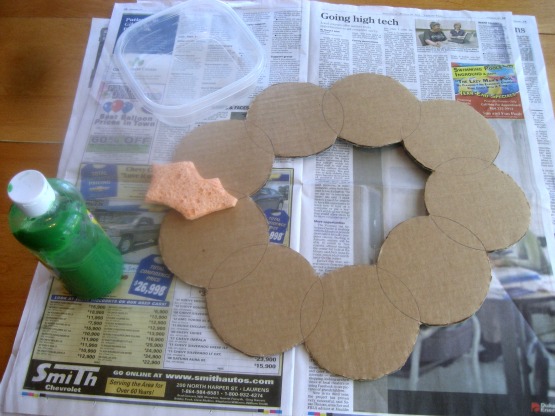 After the wreath was cut out, JDaniel sponge painted our advent wreath green with a leave shaped sponge. I know you can't see the leaves shapes once the paint in on the advent candy wreath. I just thought paint with a leaf would be fun.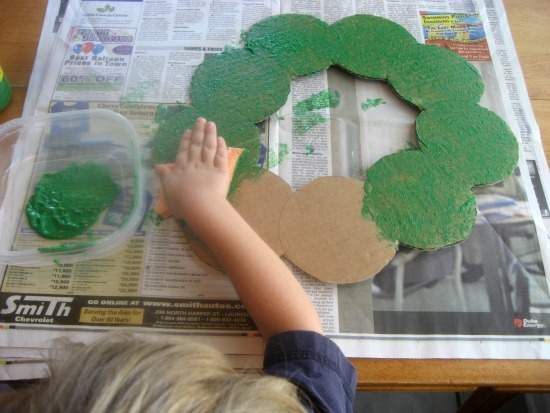 Then we  threaded  four ribbons through pre-made holes (scissor cuts) in the cardboard to represent the four Sundays of Advent. Finally,  twenty-four small candy canes were taped onto the wreath with cellophane tape.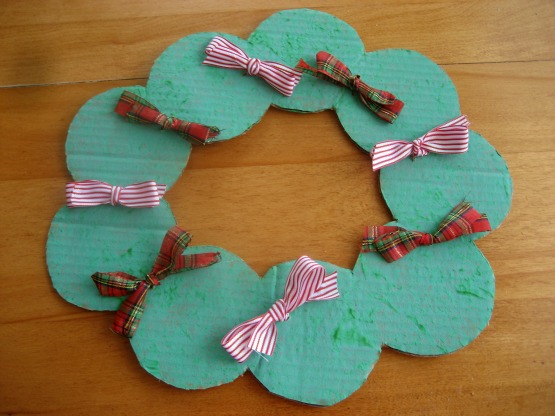 One candy cane will be removed each day until we get to Christmas. This cardboard advent wreath will help us count down to Christmas and be used as during our discussion of advent.
If you like this Advent candy wreath, here are some more Christmas crafts you will like:
You will find even more craft ideas for kids on my Crafts for Kids Pinterest board.